Residing in a growing city with a rich history certainly has its advantages, one being the attention to the arts.
The local Knoxville community is one that allows creatives to thrive by encouraging both active producers and casual art lovers. If you're looking for some personal inspiration or just a fun activity this semester at little to no cost, consider visiting one of the city's local art galleries.
Knoxville Art Museum
The Knoxville Art Museum is one of the city's most well-known art galleries. Located in World's Fair Park, the museum features a diverse collection of East Tennessee art with a particular focus on Southern Appalachia.
Current and upcoming exhibitions at the Knoxville Museum of Art are featured on their website, as are details of various events open to the public such as drawing workshops and special lectures.
The Emporium
The Greater Knoxville Arts and Culture Alliance encourages support and respect for the arts by providing representation in a variety of professional settings. One way to do this is through The Emporium.
The Emporium sits downtown and contains multiple levels of art galleries, studios and office space in nearly 30,000 square feet of space. Exhibits are updated monthly and artists have the opportunity to submit nominations to have their work featured.
Self-guided tours at The Emporium are free, but private rental events and fundraisers also take place throughout the year.
UT Downtown Gallery
Since 2004, the UT Downtown Gallery has featured contemporary art supported and funded by the university. Beginning on the 26th, the gallery will feature cartoon-inspired artwork produced by regional artists, many of whom are UT alumni and Knoxville citizens.
Past and upcoming exhibits feature a variety of themes worth seeing. Those interested can keep up to date with UT Downtown Gallery by signing up for their newsletter and following social media accounts.
Dogwood Gallery
The Dogwood Gallery is also located downtown with monthly exhibits. While viewing the various exhibits, visitors can also enjoy surrounding open houses, art performances, live music and more.
One of the greatest aspects of Dogwood Arts is the support it offers young and emerging artists. Different initiatives developed by Dogwood Arts include mural and sculpture programs, art walks and festivals.
February 11 is the start of the House & Garden Show, an event that allows guests to explore the sprawling Great Gardens while chatting with vendors and purchasing wares from local artists. This particular event hosted by Dogwood Arts is only free for ages 12 and under, with regular tickets priced at $10 per person.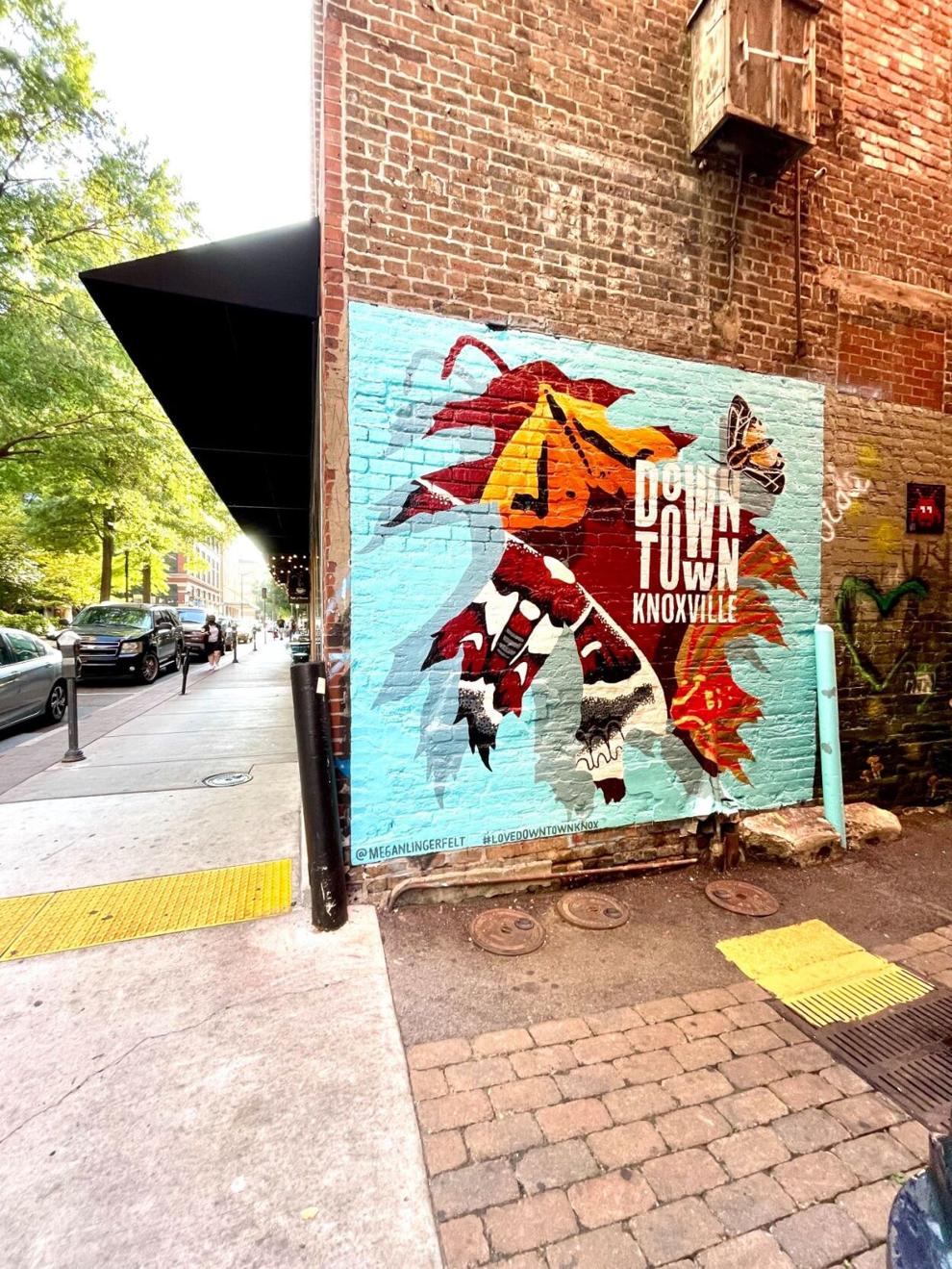 Strong driveway
Strong Alley embraces street art by providing space for this oft-criticized work to thrive. Along the walkway are a variety of unique murals created by artists who were commissioned by local businesses.
Some specific pieces of Strong Alley have stuck around for a while, but new works pop up from time to time, so it's worth checking out whenever you're in the area.
The town of Knoxville is home to many art galleries and arts-oriented venues in addition to those listed here. Art can be found throughout the city both by searching for dedicated spaces and simply exploring the general area. Just keep an eye out and you're sure to discover something that inspires creativity.